Shopping Centres
Looking for a fun children's event to bring more families into your shopping centre?
START KIDZ CREATING is the entertainment company for you! With our wide variety of workshops suited to all occasions, we can provide your centre with activities that will guarantee a crowd.
As a hands-on company, we work closely with centre management and management staff to ensure the activity runs smoothly and efficiently. Booking with SKC will bring a younger demographic into your shopping centre and allow for parents to continue their shopping needs while their children remain in our safe hands. We have found that our classes held at major shopping centres gather an enthusiastic following. Parents often bring their children to our classes over and over again and comment on their development and the fact that their children have become more confident, finding a new love for art.
We provide all setup equipment, craft materials and staff for each event to ensure you remain hassle free this upcoming holiday season.
If you are interested in booking a workshop for your centre, please visit our range of Workshops and send us an enquiry about one that's perfect for you! If you can't find what you're looking for, don't worry – here, at SKC, we cater to all your ideas and will alter any activity to suit you and your centre.
Click the link below for our current Workshops, organised by occasion.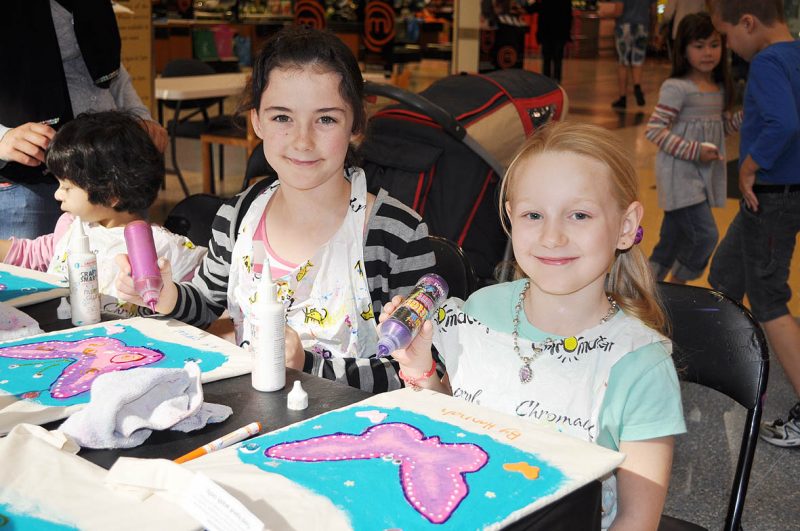 FAQs
For all enquiries regarding SKC workshops, please email [email protected]  
If you are looking for a workshop, head on over to our comprehensive workshop list for pictures and descriptions of all our workshops. Here, you can click on the workshop/s you like and press send an enquiry. These workshops will be added to your enquiry cart ready for you to send them off! In your cart, you will be asked to fill out a few details such as your personal name, contact number, shopping centre, number of children/day, number of hours/day and number of days of activation you require.  
Once these details have been filled in, you can send your enquiry and receive a quote within 1-2 business days.
In most instances, the shopping centre themselves will provide a means for booking your children a space in one of our workshops. However, we will provide links to booking sites on all our social platforms: this website, facebook and Instagram. That way you can easily access upcoming workshops.
To find out where SKC will be – click here 
We can most definitely cater to your ideas! If you have an occasion or theme that we currently don't provide for, not to worry – we will create a new workshop just for you!